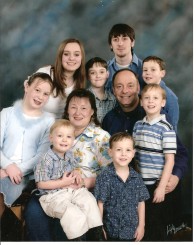 If you think that daily cooking and cleaning tasks are a hassle now, imagine how difficult they would be without appliances! Without these hard-working machines, every waking moment of our days would be spent scrubbing clothes or performing painstaking meal preparation without refrigeration or a convenient heat source. When one considers this alternative scenario, suddenly chores don't seem so bad!
Maintain modern convenience in your home or business by taking care of your appliances and seeking prompt appliance repair service at the first hint of a problem. For quick assistance with major appliance repair and installation in the Madison Heights area, call the experienced staff at Conner & Sons Repair. Our team has the skills and training to troubleshoot your appliance, pinpoint the source of the malfunction, and implement a solution that will hold up during heavy use.
No Service Fees!
Most Repairs Under $170.00 With Parts Included
Free Phone Estimates
Professional Appliance Installation
Residential and Commercial Appliance Repair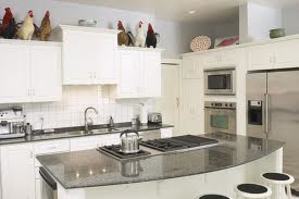 At Conner & Sons Repair, our appliance repair specialists provide a wide range of services, from refrigerator repair to washing machine repair. Whether your unit is not producing your desired result or has stopped working altogether, we can help you enjoy a fully operational appliance once again. Remember, your appliances should work for you, not make your life more complicated! Call Conner & Sons Repair today for help with dishwasher repair, dryer repair, oven repair, and more.
Located in Madison Heights, Conner & Sons Repair provides washer and dryer repair, refrigerator repair, and other appliance repairs to the surrounding communities, such as Detroit, Warren, St. Clair Shores, Macomb Township, Troy, Sterling Heights, Rochester Hills, West Bloomfield Township, and Farmington Hills. Our team is experienced with both commercial and residential appliance repair services.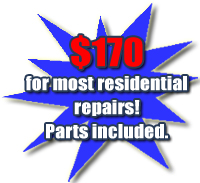 If you want to be sure that you receive satisfactory results, calling a professional is your best option. Do-it-yourself or amateur appliance repair service can mean further damage to the unit, slow repairs based on guesswork, and unnecessary complications. If you'd rather enjoy dependable repairs that will produce superior appliance performance, trust Conner & Sons Repair. Also known as Conner's Repair, we have more than 25 years of experience in the appliance repair field, and our skilled repairmen are able to work with a wide variety of models and brands.
If you're in need of washing machine repair, dishwasher repair, or other major appliance repair services, don't wait any longer. Conner & Sons Repair has the knowledge and expertise to take care of problems big and small. Call today: Our experts are available to answer your questions, provide free estimates, and schedule an on-site consultation.
Conner & Sons Repair is also available to provide 24-hour emergency appliance repair services.